Ticket Portal Access
If you need to submit a support request to DNSFilter's support team, or would like to view all of your submitted support requests, you can do so by following the steps below.
Ticket Portal Access Account Creation
First, navigate to help.dnsfilter.com. When you first reach the ticket portal, you will need to create an account. To do this, simply select Sign In on the top right corner of the view.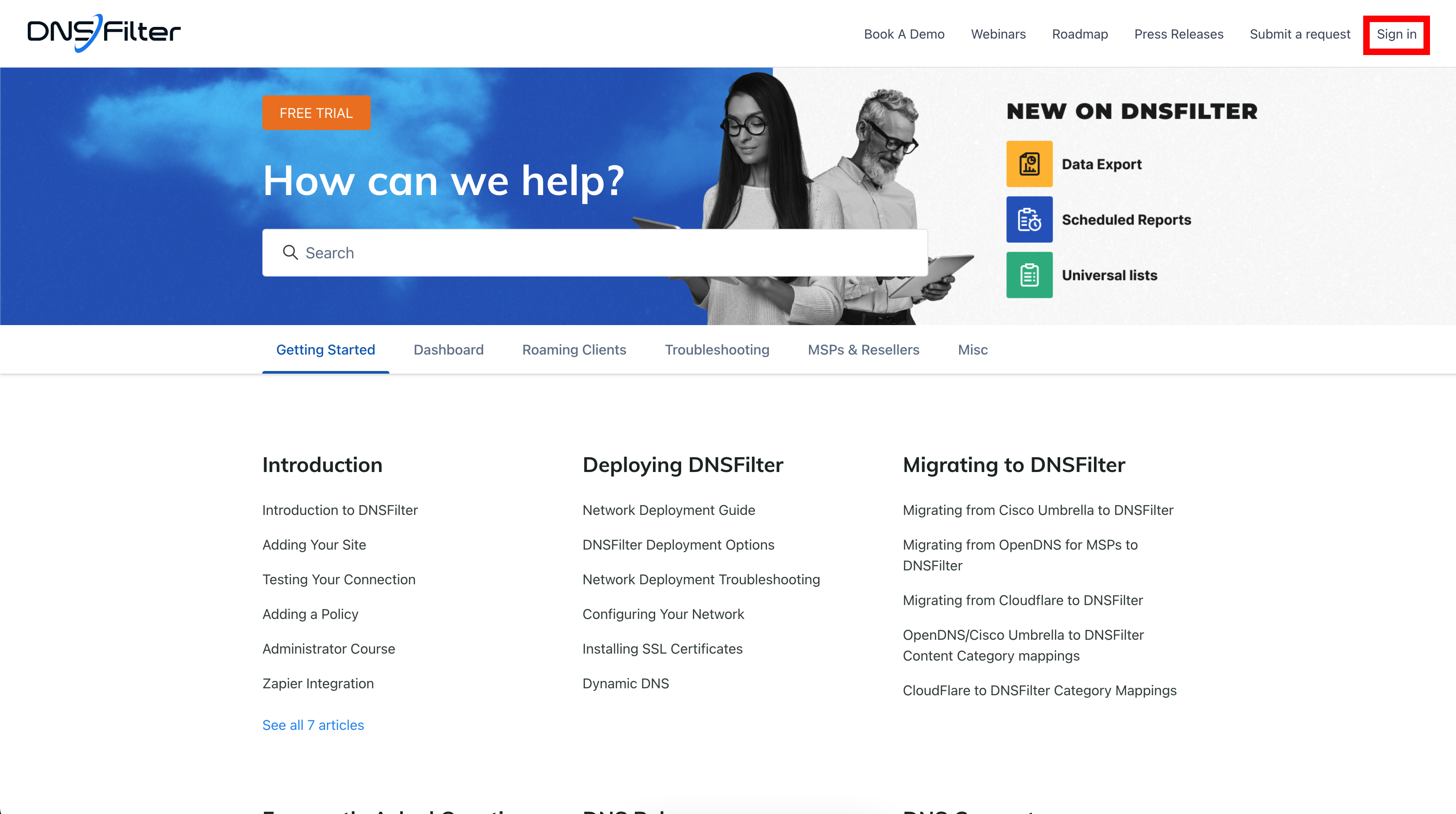 Next, you will be greeted with a login window that asks for your email address and password. Underneath this, you will want to click Sign Up once again.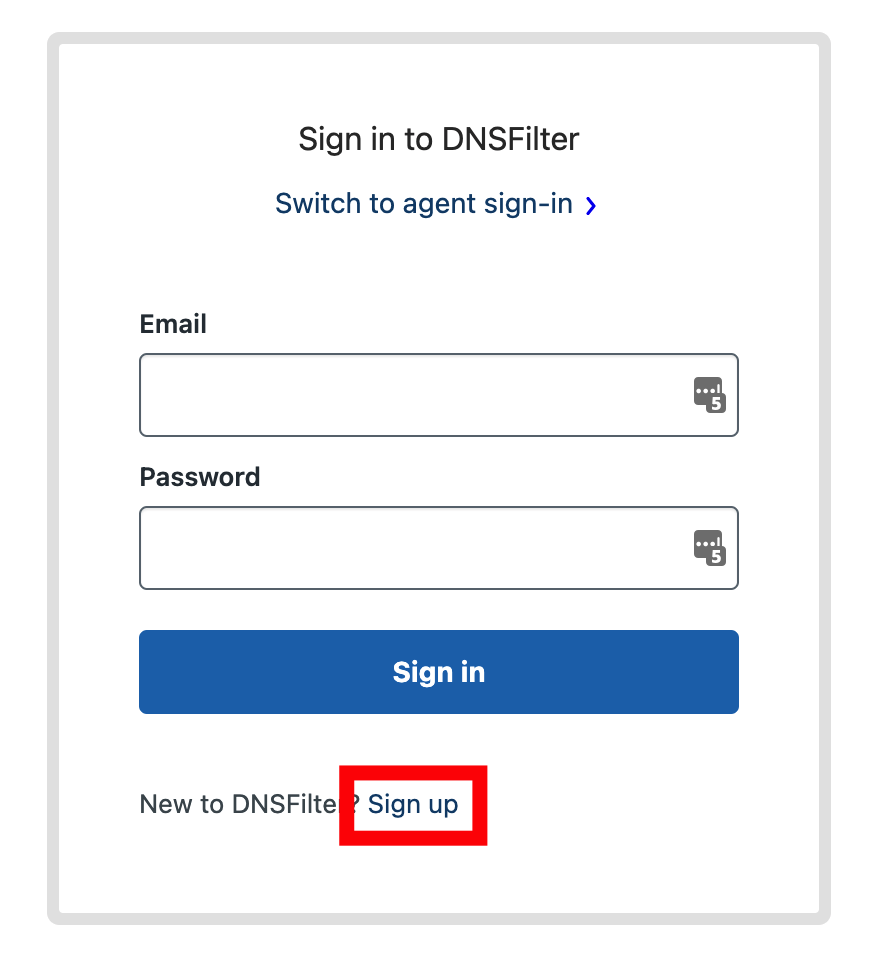 After clicking Sign Up, you will be prompted to enter your full name in the first field, followed by your email address in the second field. Make sure this email address is the same email address that you used to sign up for DNSFilter.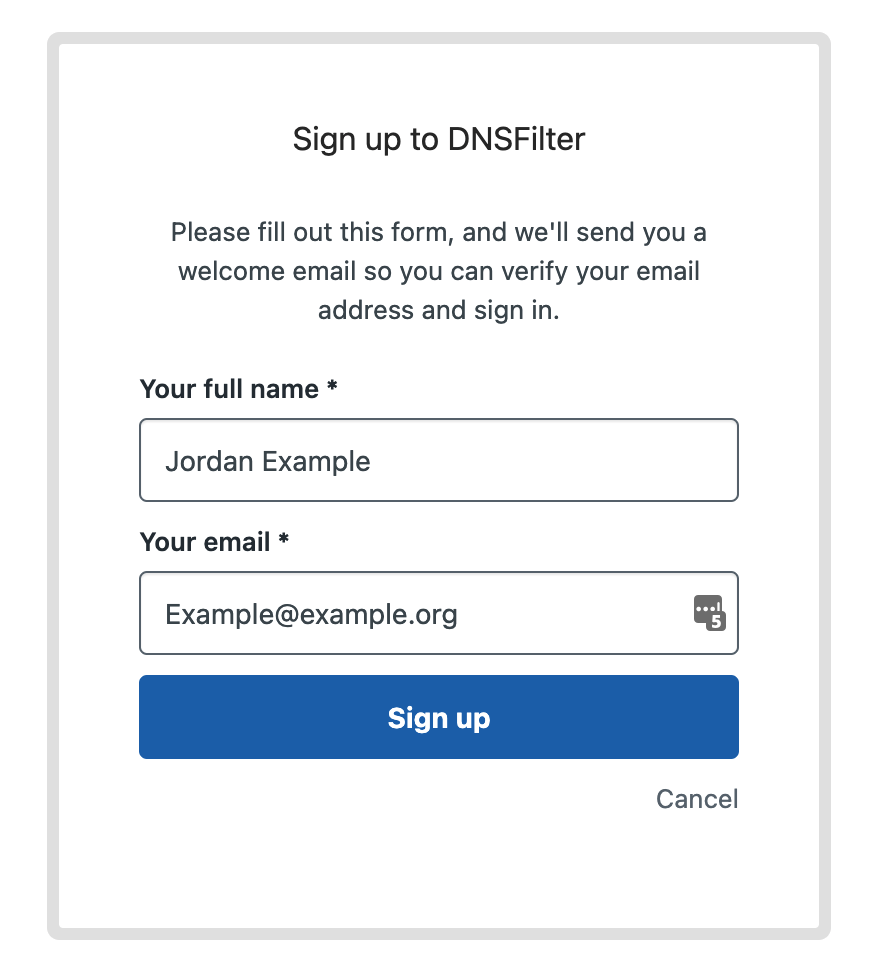 Once you complete that step, you will receive a verification email to the address you provided. Follow the instructions within the email and you will be prompted to create a password for your Ticket Portal account. This does not have to be the same password you use for your DNSFilter account.
Once you have created your password, you will be logged into the Ticket Portal. Once you are on the home view, select your name on the top right corner of the view and select My Activities. The My Requests view is where you will be able to view all of your open requests. You can also create a new ticket by selecting Submit A Request.