The extra settings tab of a policy allows you to configure DNSFilter beta features. The settings on this page are experimental and at the forefront of new developments in our filtering platform. For most environments, where stability is a concern, we encourage leaving the default settings on this page (all options turned off).
Experimental Options
Below is an explanation of the items on this page:
Advertising Category - This returns a NODATA response for sites which are classified as advertising. We do this to speed response time and to make sure that no error messages for ads will negatively affect user experience. This setting is off by default as we continue to build a robust list of ad domains.
Parked Sites & Domains - These are sites which are not displaying legitimate content, but instead are showing "Parked" pages with common search terms, "Under Construction" messages, or a list of advertisements. In some cases, these may be newly registered domains. This setting is off by default.
Interstitial Page Feature - This is a unique feature of DNSFilter in the industry. This feature pauses users when they attempt to visit a domain that has not been seen before by our AI scanner. The scanner performs a real-time categorization of the domain and then allows the user to enter or denies entry, based on your policy settings. This is off by default because of some UX issues with Chrome.
Block Uncategorized Sites - This setting controls whether or not to block domains that the system has not classified (including newly-registered domains). It is off by default because many Content Servers and Content Distribution Networks (CDNs) are served from domains that have no web content to scan but are important to enduser experience (Office Online documents, Dropbox uploads etc)
Internet Watch Foundation (IWF) Filtering - Unlike the other features, the IWF filter is not experimental. It is turned on permanently in our efforts to join with others in combating child pornography and child sexual abuse.

Interstitial Filtering
If a domain has never been seen by DNSFilter's content filtering system, likely because it is newly registered or obscure. These domains can pose a significant risk for inappropriate content, which most filtering solutions could not handle because these domains have not been categorized yet.
If the interstitial filter is turned on, requests made to never-before-seen domains will be presented with special block page, where we will attempt to categorize the domain in real time; requiring 60 seconds to complete the process.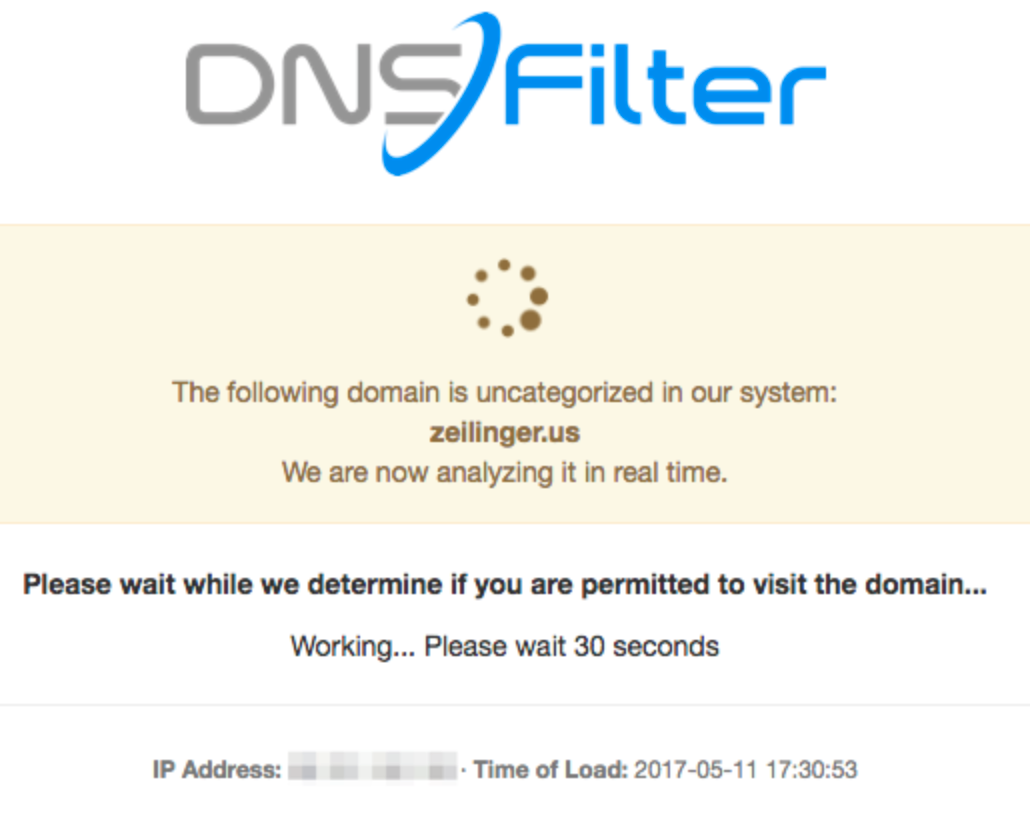 If the domain's new categories are allowed by the Filtering Policy, the browser will display a confirmation message and forward you to the domain.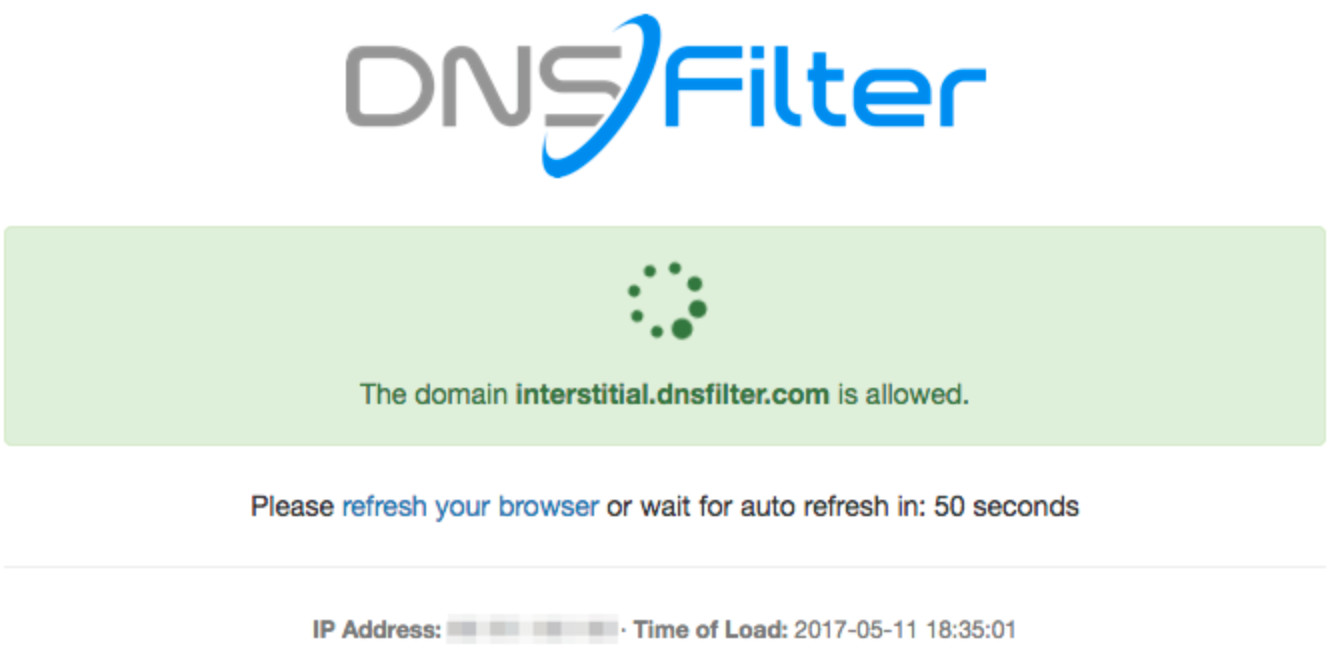 If the domain's new categories are blocked by the Filtering Policy, the browser will display the Block Page Policy's block page.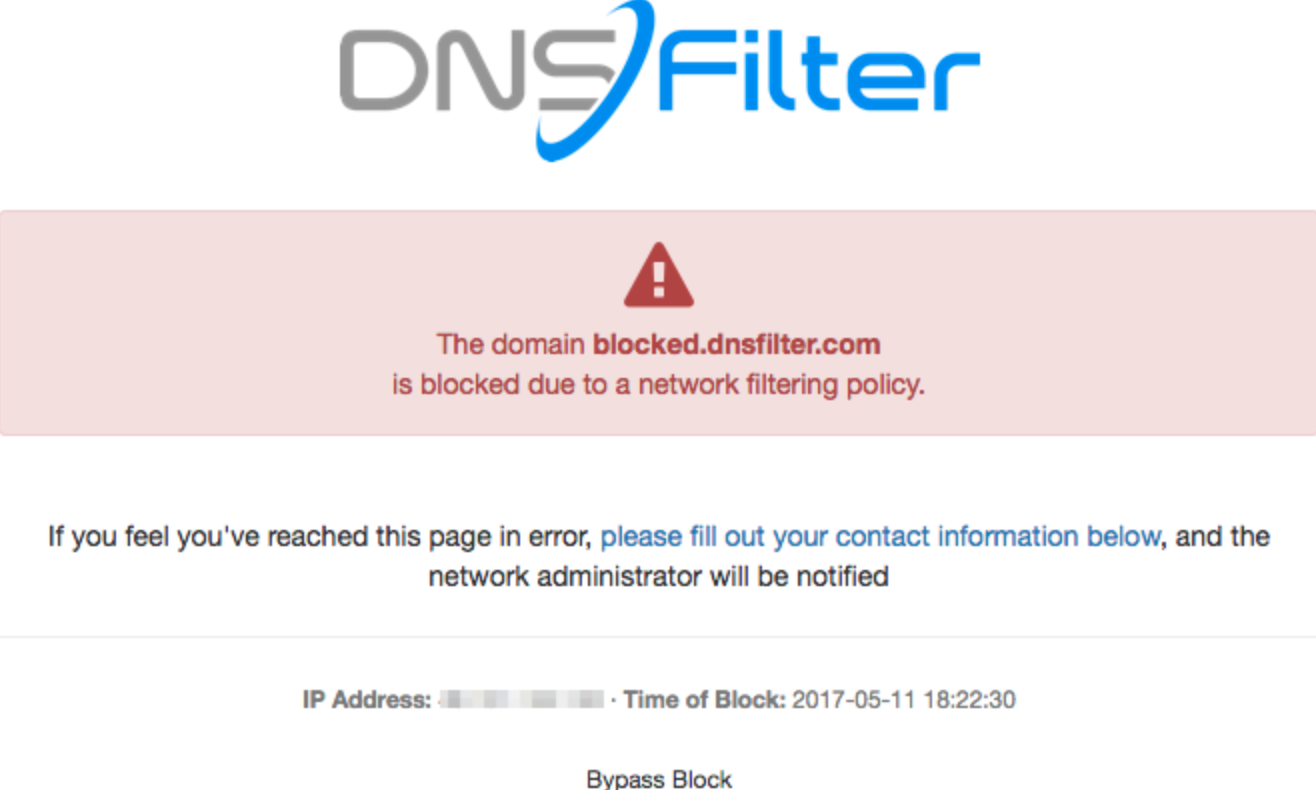 If the domain fails to auto categorize after 60 seconds, DNSFilter will automatically stop trying to auto categorize the domain after 5 minutes internally, and set it as an "Uncategorized Domain".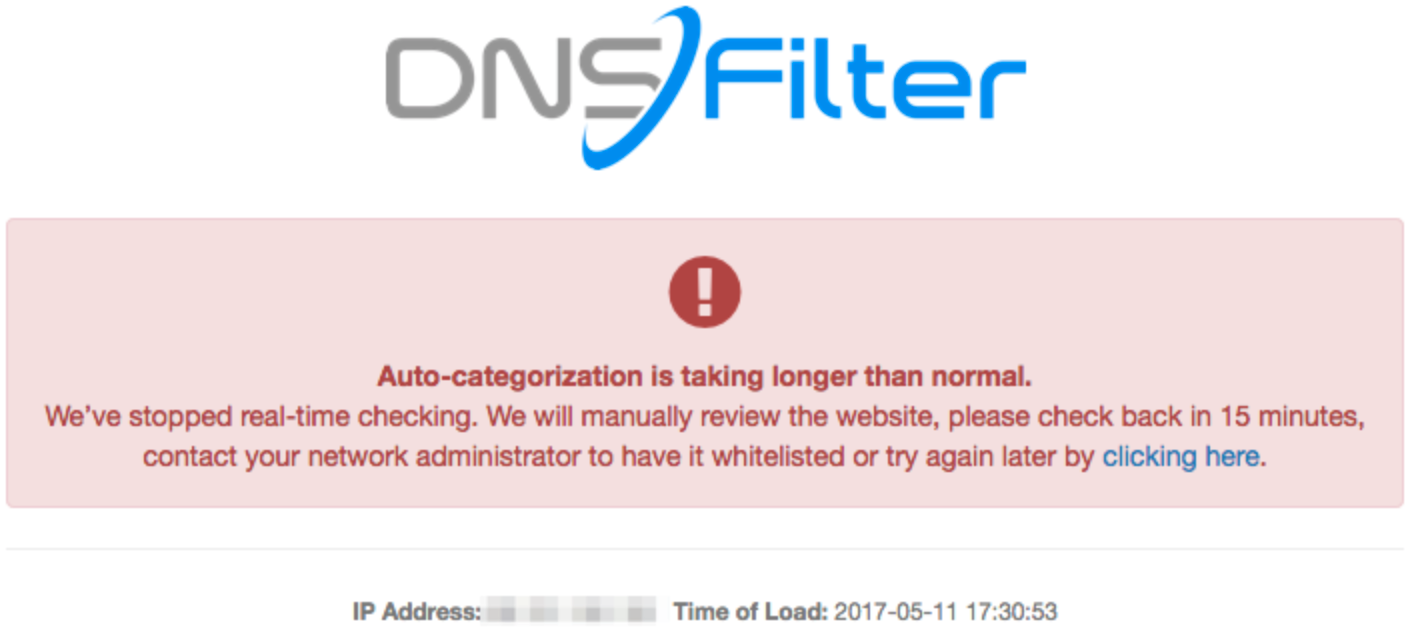 More details can be found on the Uncategorized Sites page.