What is SafeSearch?
With larger search engines now providing DNS based methods to enforce SafeSearch, enforcing SafeSearch has become much simpler!
Our SafeSearch feature is a filtering option within a policy that filters adult and offensive content that is built within search engines. For example, if a user attempts to search for an inappropriate or suggestive phrase, there will be zero results shown because of the nature of the phrase.
Currently, we support YouTube, Bing, Google as well as also providing an option that can block search engines that do not support SafeSearch.
Enabling SafeSearch in Your Policy
To enable SafeSearch on your networks policy, follow these simple instructions:
Select 'Filtering' under 'Policies'
Select the policy that you would like to enforce SafeSearch on.
Click the 'SafeSearch' tab
Select the options you would like enforced within your policy settings
Simply click 'Save' and you're done!

Testing on Google

Under Google Settings, attempt to select "Turn off SafeSearch". When this is done, there should be no effect.
Testing on YouTube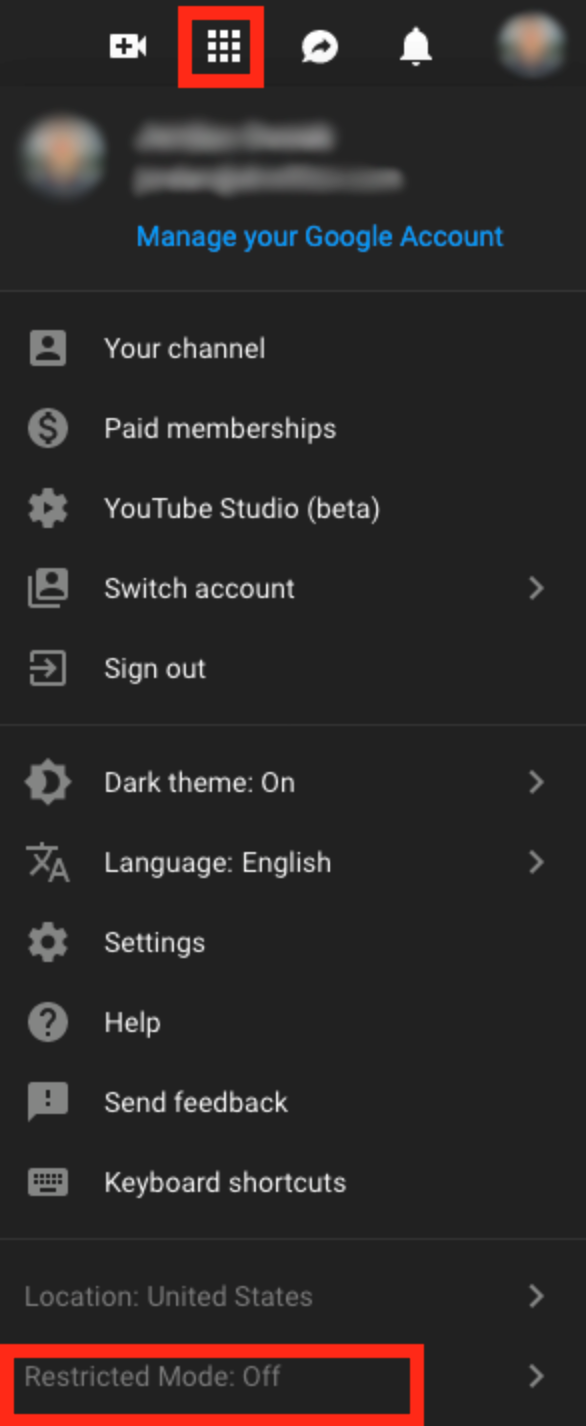 Navigating to your settings within YouTube should show that Restricted Mode is On.
Testing on Microsoft Bing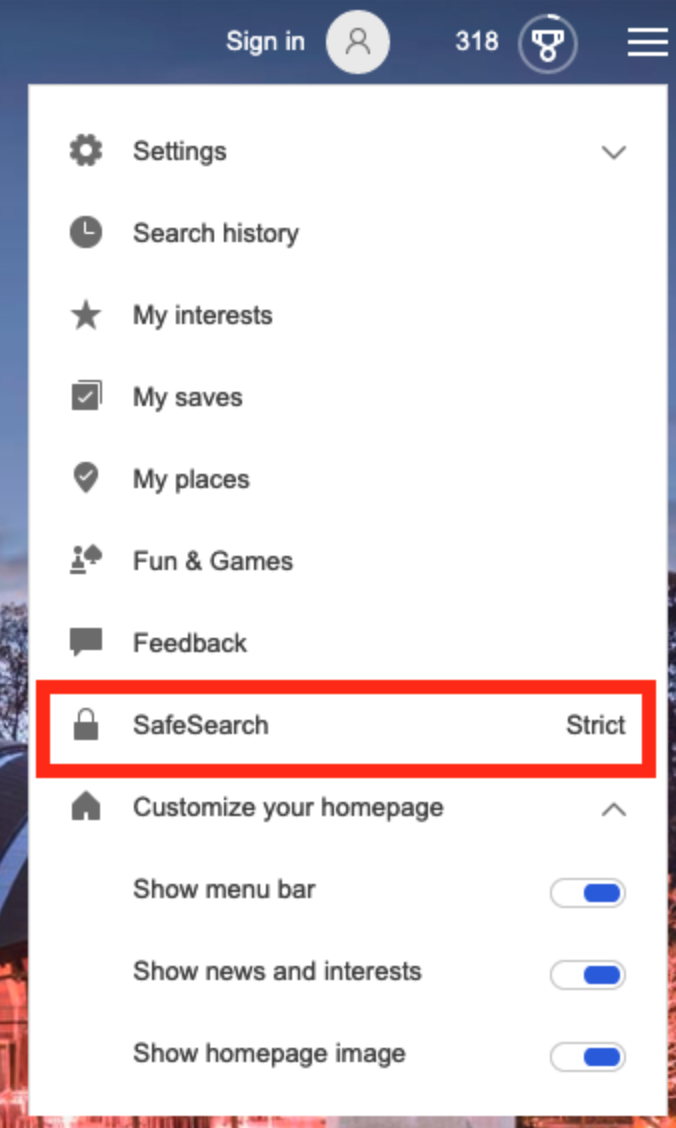 Ensure that SafeSearch is set to "Strict" within Bing's settings. If you CLICK "SafeSearch", you should not see the option to disable it!
Testing through Command Line
Once you set your desired SafeSearch options within your policy, a simple nslookup should show the following results:
Google
nslookup www.google.com

Non-authoritative answer:
Name:    forcesafesearch.google.com
Address:  216.239.38.120
Aliases:  www.google.com
YouTube
nslookup www.youtube.com

Non-authoritative answer:
Name:     restrictmoderate.youtube.com
Addresses:  2001:4860:4802:32::78
          216.239.38.120
Aliases:  www.youtube.com
Bing
nslookup www.bing.com

Non-authoritative answer:
Name:    a-0017.a-msedge.net
Address:  204.79.197.220
Aliases:  www.bing.com
          strict.bing.com
          strict-bing-com.a-0001.a-msedge.net
Microsoft Bing's last listed alias may change based on geo-location! As long as you are seeing "strict" you are all set!