A feature exclusive to MSP accounts is the ability to have a custom-branded portal for your clients to access. This allows you to whitelabel the management of our product, so that when your clients make policy changes or view query reports, they view them under your branding, as shown below: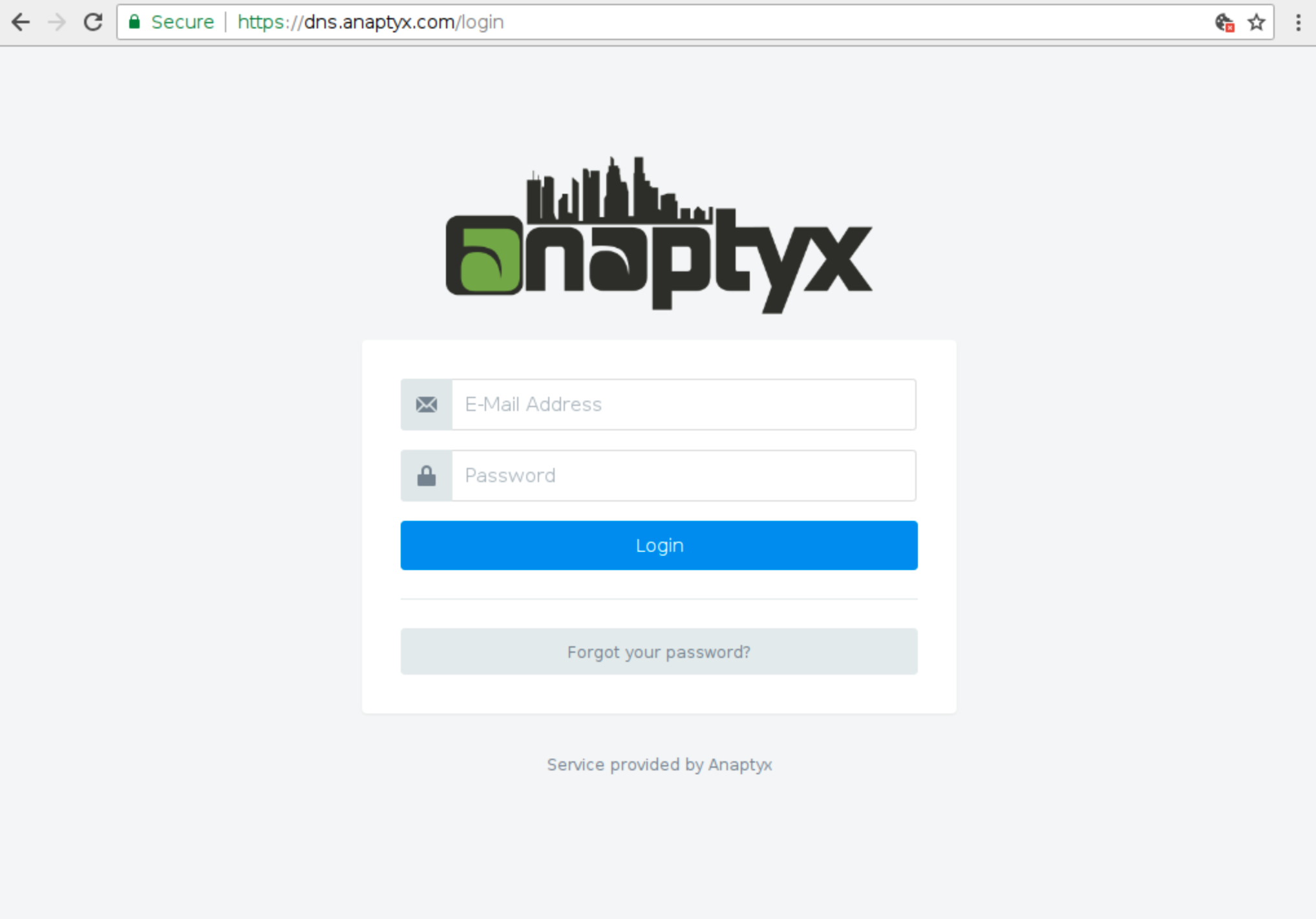 Setting up a custom domain is simple, and can be completed in a few minutes. All that is required is adding a domain registrar record and entering your custom domain into the MSP Whitelabel section of the dashboard.
Adding the DNS Record
In order to create the record pointing, you will need to login to your DNSFilter dashboard first and navigate to MSP -> Whitelabel. A tooltip will be permanently shown which contains the message "Please point your CNAME to: cname.netalerts.io". Take note of this address, because it will be the target of your domain record.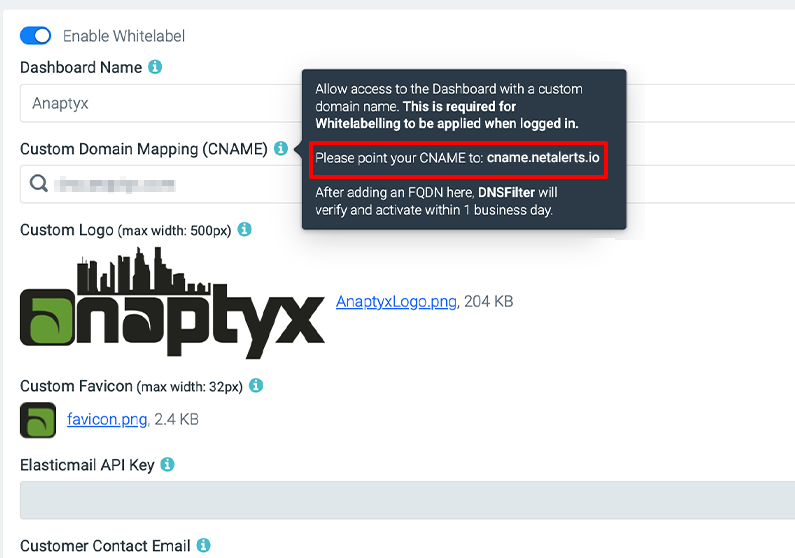 Now login to your domain registrar, CDN, or authoritative nameserver and edit your zone record. You will create a new CNAME record which points to the domain that was given in the tooltip. An example of this is shown below:

Entering a Custom Domain
You are now ready to apply your whitelabel settings to the DNSFilter dashboard: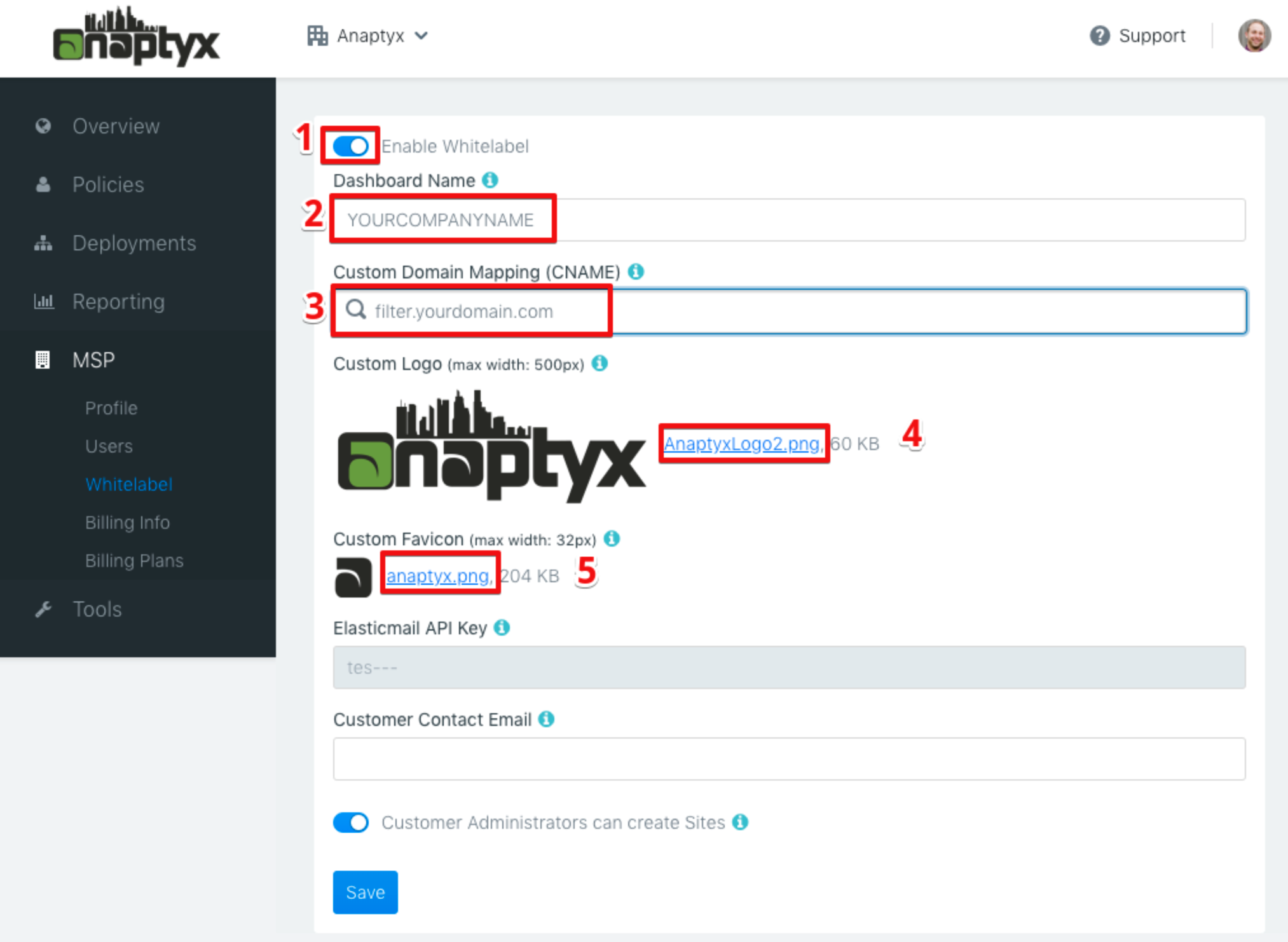 Click the slider to enable whitelabeling.
Under Dashboard Name enter the organizational name you wish to display. In most cases this is the name of your company.
Enter the domain of the CNAME record you just created. The example DNS record above used the host filter. Thus, the domain would have been filter.yourdomain.com
Upload your company logo under Custom Logo. This will be displayed in both the login screen and in the top left corner of the dashboard for your clients. Your image should be larger than 500x200 and ideally have a transparent background. The upload tool will restrict cropping to a 5:2 ratio so that your image looks good on the login page and in the upper corner of the dashboard.
Upload your company favicon. This is the thumbnail that will be displayed in the address bar and in the bookmarks menu of anyone who has saved your login portal in their browser. The final image will be a 32x32 square image, but you may upload any image and use the cropping tool to get the desired result.
Congratulations! You are setup for a custom domain. DNSFilter staff will verify your CNAME change and update our servers in 1-2 business days. Your clients will then be able to login to your custom panel at the domain mapping you created!