Multi-factor Authentication (MFA) is a way to secure your DNSFilter account further by requiring more than just your username and password. You can set up Multi-factor authentication using any device capable of generating Time-based One-Time Password (TOTP) authentication codes, but we recommend using Google Authenticator, Authy, 1Password, or LastPass authenticator.
Enabling Multi Factor Authentication
To enable MFA on your own user account, simply navigate to the Account view, then select the 'Security' tab as seen in the screenshot below. From here, you can select enable 2FA and follow the necessary steps to complete the process.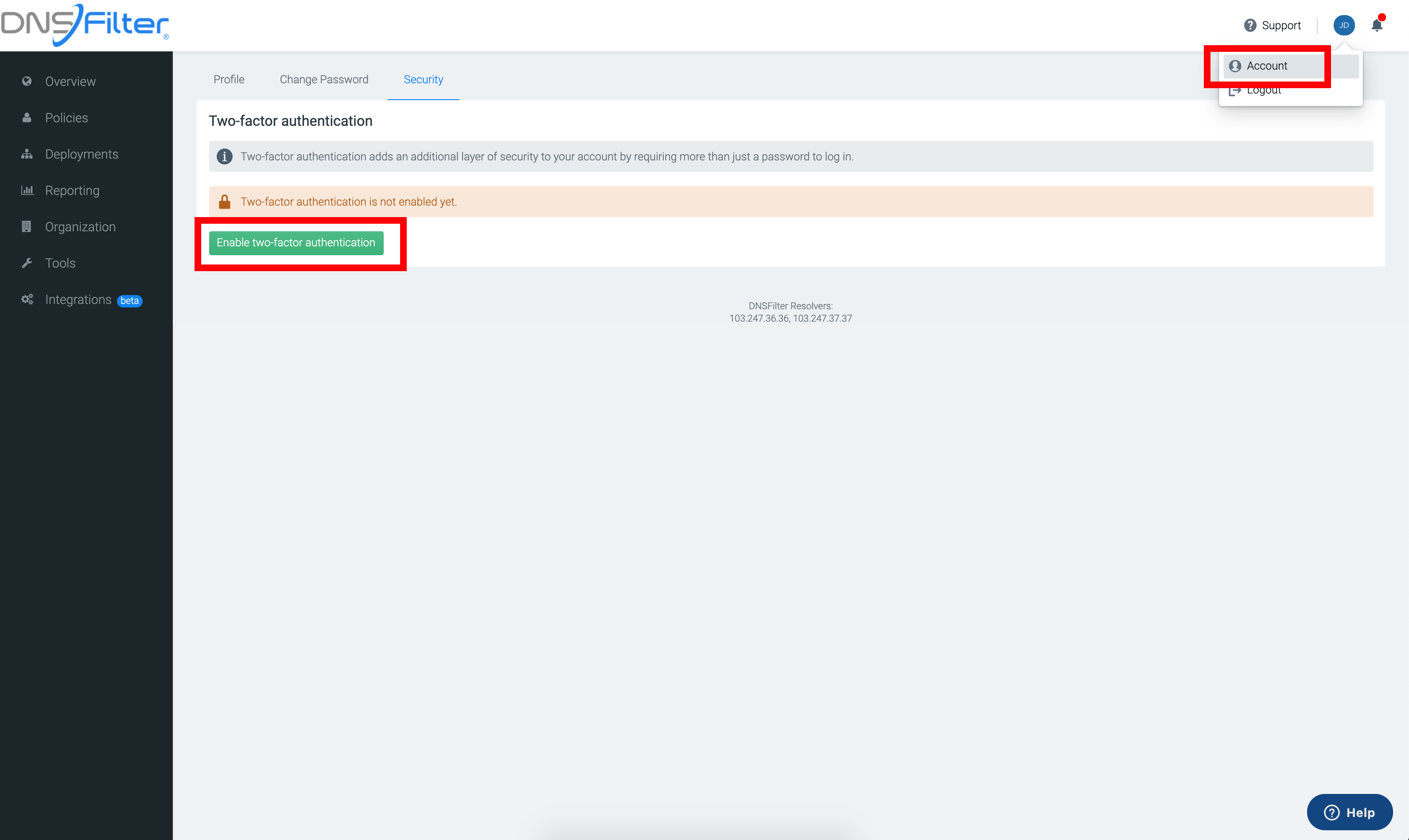 Enforcing Multi Factor Authentication
If you'd like to enforce MFA for users within your main organization, navigate to your MSP dashboard and in the sidebar, select MSP followed by Settings. From the Two-Factor Authentication tab, select the slider that requires MFA for all users at your organization.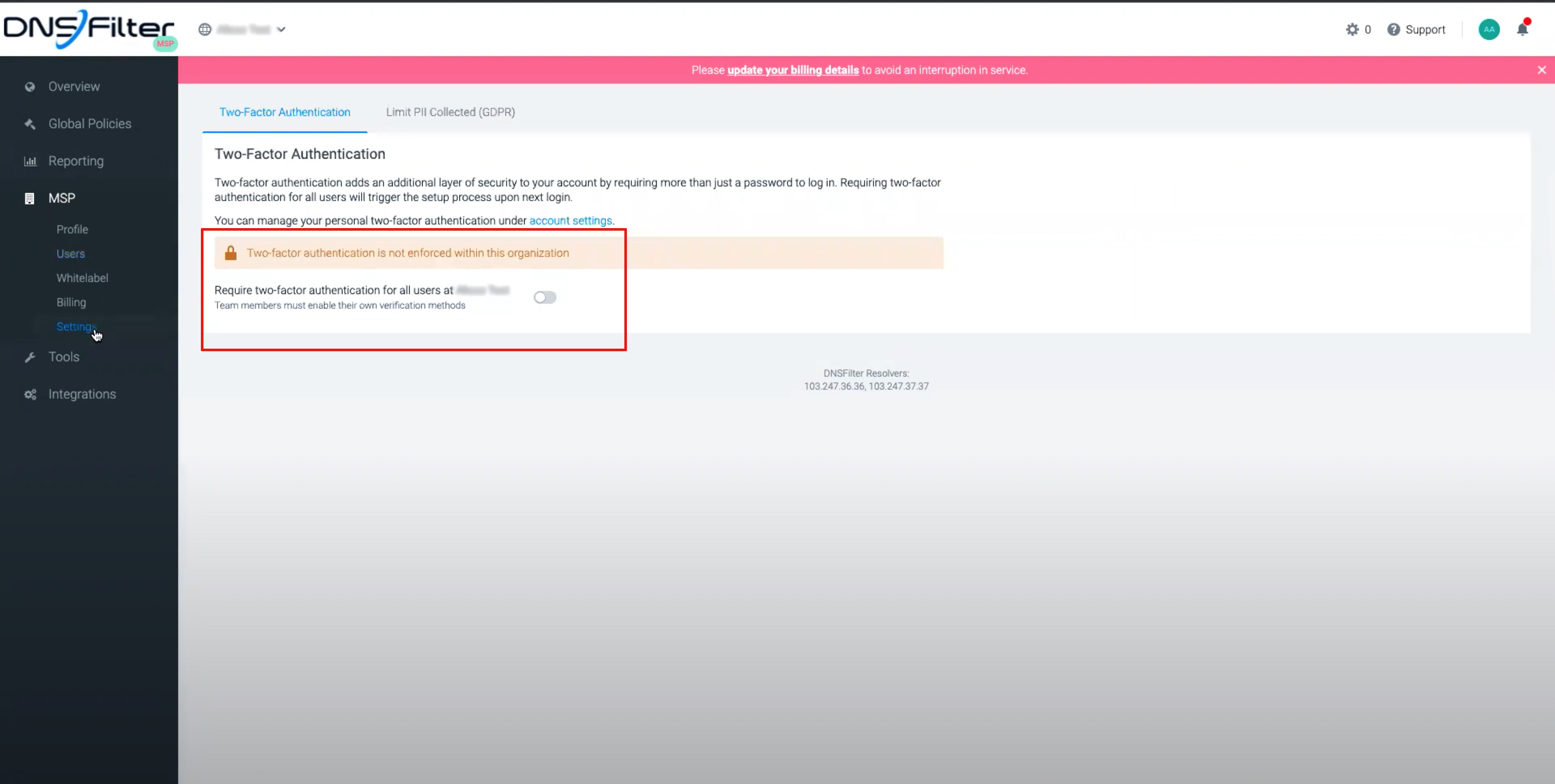 Once you toggle this setting, their status in the MFA column under MSP > Users will now be Pending. The next time the user logs into their DNSFilter account, they will be presented with a view that walks them through enabling MFA for their account.
Reset Multi Factor Authentication
If a user within your organization needs to reset their MFA, you are now able to do this easily from your MSP dashboard. In the sidebar, first select MSP followed by Users. Find the user that needs their MFA reset and select the lock icon to the right of the delete user icon.
Selecting this will reset MFA authorization and recovery codes.